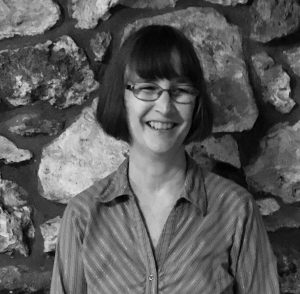 Kimberlee Riggs, LMHC 
Life is full of circumstances that often take us by surprise; leaving us feeling out of control and struggling to move forward with our own plans and goals. While we may not have chosen our current circumstances, the way we choose to think and feel about these circumstances is within our control. Choosing to seek counseling can be the first courageous step you take towards finding workable solutions to identified needs.
With more than ten years of experience working with adults of all ages, I have learned that counseling is a collaborative endeavor that requires taking an honest assessment of where you are without judgment, while cooperatively clarifying your goals for treatment. I am passionate about empowering others to develop emotional awareness, increase problem-solving skills, improve relationships, create balanced living, influence positive change, and improve self-worth in order to reach the quality of life you desire. Trained in cognitive-behavioral, solution-focused, and trauma-informed approaches to therapy, I draw from a variety of methods to create a tailored approach for each individual and situation.
I am a Florida Licensed Mental Health Counselor, receiving my Masters of Arts in Counseling from Adams State University in Alamosa, Colorado. Before joining the Jacksonville Center for Counseling, I worked in community mental health, gaining insight and experience with diverse populations and a wide range of mental health and life challenges; specializing in work with trauma survivors to overcome anxiety, depression, PTSD, and other challenges to daily living. I received training from the Florida Coalition Against Domestic Violence as a Domestic Violence and Sexual Assault Victim's Advocate assisting women in crisis. Additionally, I worked within faith communities mentoring individuals struggling with emotional or behavioral difficulties.
I am genuinely interested in helping people be successful and fulfilled. I count it as a privilege to be invited to be a part of your journey.
Specialties:
| | |
| --- | --- |
| Special Training from the Florida Coalition Against Domestic Violence as a Domestic Violence and Sexual Assault Victim's Advocate assisting women in crisis. | |