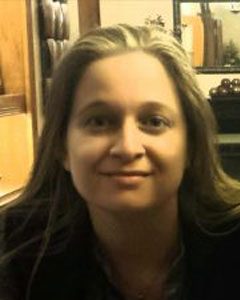 Jen Ducharme, LMHC
Change results from the thoughts and actions we choose.  In fact, these are the only things in life we do have control of.   As a Counselor, I can help you build tools to reduce the impact that emotions or symptoms can have.  Unfortunately society doesn't teach us to pay attention to our thought and behavior.  Yet, every moment we've experienced… all that we've ever thought, said or done… there are no redo's or rewind buttons.  We cannot change past chapters of our life.  Where we can take power is now and the future chapters we have yet to write.
Whether you are struggling with life stress, changing an unhealthy pattern, accepting/understanding emerging symptoms, or wanting more tools to manage existing symptoms, without treatment every aspect of your life can become impacted negatively.  You don't have to be diagnosed with a mental health problem to benefit from therapy.   Many people seek help for everyday concerns like relationship issues, job stress or self-doubt, while others turn to therapy at difficult times, such as divorce and loss.  No matter the reason, things can improve, and I assure you the strength and ability you will use is already residing in you.
It is a passion of mine to empower others by helping them master skills that can be used for a lifetime. I believe therapy is a partnership formed on the basis of trust and connection and want to set a treatment goal based on what you are motivated to work on. I believe in working with you to build insight and challenge unhealthy thoughts, as well as to remove boundaries which often start as protection but become barriers to happiness. I believe in working to salvage roots of purpose and strength from the wounds you've encountered.
It would be an honor to work with you to identify ways to increase your quality of life.  I have known that counseling was in my heart and future since I was young. I moved from Orlando to Jacksonville in 1996 to attend UNF, where I ended up completing all my degrees, the last of which was a Master's degree in Mental Health Counseling.  I am licensed in the state of Florida and have had the opportunity to gain a broad range of experience in Jacksonville.  During the last 17 years of working in the mental health field, I have chosen positions that allowed development of clinical experience with teen – elderly age groups on a wide variety of life stressors and mental health issues, but also included focus on very specialized issues.
Specialties:
GLBTQIA Issues

Crisis Intervention

Symptom Management Plans
Intimacy Building / Sexual Issues

The Process of Change
Additional Areas of Competency:
ADHD

Adoption

Anxiety Management

Behavioral Issues

Budgeting

Chronic Illness

Coping Skills

Depression

Eating Disorders

Emotional Disturbance

Guilt and Shame

Helplessness

Lifestyle Changes

Military and Veterans Issues

Pain Management (Medical Related)

Personality Disorders

Problem Solving

Schizoaffective Disorder

Self Esteem

Self Talk

Sleep Disturbances

Stress Management

Suicidality

Women's Issues
Adjustment Issues

Anger Management

Assertiveness

Bipolar Disorders

Career Counseling / Workplace Stress

Conflict Management

Cultural Issues

Divorce

Emotional Boundaries

Grief

Healing

Issues Related to Aging

Men's Issues

Obsessions / CompulsionsPanic

ADHD

Phobias

Relationship / Marital Issues

Schizophrenia

Self Harm

Sexual Abuse

Social Anxiety

Substance Abuse

Trauma and PTSD
It can be very helpful to talk to close friends and family members. But, sometimes, we need help that the people around us aren't able to provide, such as extra support or an outside perspective.  Therapy is different. My job is to help you get to the root of your problems, overcome emotional challenges, and make positive changes in your life.  If you are looking at this page, a part of you already knows it is possible that your quality of your life can be better than it is right now.