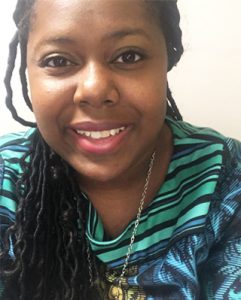 Kormasah "Kay" Curtis, LMFT 
"The rules of the universe that we think we know are buried deep in our processes of perception."

― Gregory Bateson
Sometimes as people we get stuck in life—whether it is related to our past experiences or current circumstances. Sometimes as people we hurt ourselves by internalizing what has happened or happening to us, which can at times weigh us down and stop us from moving forward and living gratifying, rewarding lives.
As a marriage and family systems thinker, I can understand how such dilemmas as well as unwanted life experiences can negatively impact how you interact with the world, with problems, in relationships as well as how you view yourself. I have worked with individuals, couples and families in the midst of all kinds of dilemmas— imprisonment, DCF involvement, addiction, trauma, severe mental illness, military life, infidelity and grief to name a few. I am honored that my role as a therapist is to be genuinely curious and encouraging instead of judgmental of you, while providing alternative perspectives and ways of coping that could create healthier, practical solutions to your problems.
Born and raised in Baltimore, Maryland, I moved to Georgia in order to obtain my Masters of Science Degree in Marriage and Family Therapy at Valdosta State University. After completing in 2013 I, along with my husband, moved to Jacksonville, which five years later—we now consider home.
"The greatest mystery of all is that you were born with everything you need in order to receive the greatest blessings and joy life has to offer." —Bradford Keeney
Specialties:
Relationship distress

Codependency

Depression

Family Discord

Parenting dilemmas
PTSD, Unresolved Trauma and related disorders

Emotional distress & Mood disorders

Grief and Bereavement

Co-occurring Disorders

Self-esteem issues
Additional Areas of Competency:
Addiction

Adjustment to life issues

Aftercare counseling for coping with severe mental illness

Blended Families

Boundaries
Cultural Issues

Personality Disorders

Spiritually-Based Counseling

Stress related to physical injury or medical condition

Workplace Stress