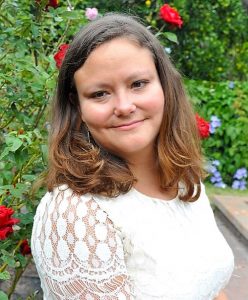 Julie Margarita Clifford Smith, LMHC, CAP
We all go through times of loss, trauma, or feeling overwhelmed at some point in our lives. I sincerely believe that having someone to lean on and share these struggles with can help us navigate these hard times so that we can emerge from them more quickly and easily, having grown from them and able to feel joy and take on new challenges again. I would love the opportunity to help you and your family restore your emotional health and balance.
I am a Licensed Mental Health Counselor (LMHC) in the state of Florida, as well as a Certified Addiction Professional (CAP). Since receiving my master's degree over ten years ago, I have worked in a range of settings–outpatient, school, and inpatient–including many different demographics. Much of my experience has been with children, adolescents, and their families, helping them navigate times of crisis and return to safe and healthy functioning.
I grew up in Latin America which enables me to serve the Spanish speaking population well as I not only am fully bilingual, but I also provide services with first-hand cultural knowledge and awareness.
Areas I specialize in include difficulties or stress related to life transitions, cultural adaptation, grief, depression, trauma, or emotional dysregulation. I realize that often our difficulties coping with difficulties may lead us to unhealthy behaviors which in the end leave us feeling worse. My passion for providing my clients with the most effective treatments has led me to pursue formal training in Cognitive Behavioral Therapy (CBT), Dialectical Behavioral Therapy (DBT) and Eye Movement Desensitization and Restructuring (EMDR).