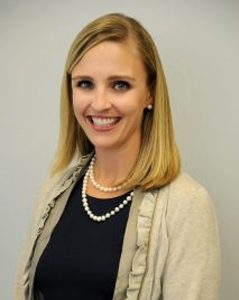 Chelsea Foote, LMHC 
Albert Einstein said, "We can't solve problems using the same kind of thinking we used when we created them." In our lives, many beliefs, feelings, values, thoughts and behaviors are expected, role modeled and engrained into our minds and becoming part of daily life. As we grow, mature, and gain understanding, we often want to challenge these old habits or behaviors.
Sometimes, though, life throws out challenges and obstacles that we cannot handle alone. Overwhelming thoughts and feelings seem to take over, and we do not know where to turn. This is where my expertise and experience come into play. I enjoy helping others find their true potential and strengths, in order to create a healthier and happier life.
I am a Licensed Clinical Social Worker (LCSW) in the state of Florida. I received my Master's in Social Work at The University of Michigan, which provided training in all areas of clinical mental health practice. Over the years I have worked with children, adolescents, adults and families to overcome the challenges many face on a daily basis.
I have dedicated my work to a wide range of issues that impact many people. Each person's wellbeing and happiness is important to me as a clinician. I am here to help you find the answers, not give you advice. I am here to listen and respect you as an individual, not judge you or your decisions. To put it simply, I am here to see you succeed in creating the life you want!
The areas I am able to assist patients with include, but are not limited to:
Anxiety

Depression

Problem Solving

Communication

Coping Skills

Crisis Intervention